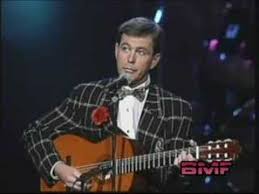 Biography
Born

16 January 1944  

Styles

Country ComedyCountry-PopAM Pop
Jim Stafford  is a pop and country singer-songwriter, multi-instrumentalist, comedian, and actor who became famous during the early 1970s for his good-natured, mostly-spoken humorous songs. He also had his own TV variety show in 1975 and made many other TV appearances at the height of his commercial fame.
Jim Stafford co-hosted "Nashville On The Road" from 1978-1983 and, with Burgess Meredith and Priscilla Presley, co-hosted "Those Amazing Animals" from 1980-1981. He was also the supervising writer for the "The Smothers Brothers Comedy Hour" revival show which aired in 1988 on NBC.
During his show Jim combines hysterical comedy with masterful performances on the classical guitar as well as with heart-warming stories of the human spirit. Critically acclaimed as the "Victor Borge of the Guitar", Jim creates hilarious antics from everyday life taking laughter to a new art form.